With Christmas coming around the corner in under three months time I thought I'd share seven of the best deals or the best places to get your gear from post-production to the final product I'll cover places where to shop for your music gear for the producer/musician/band or other out there on a budget. They have been out for quite some time now most of them anyway and this is sort of a review on the plugins at least what I think and like about them, yeah a review! This is my first review and I'm not that technical with the plugins so I don't know how this is going to turn out but like I said I can tell you what I liked and didn't like about them and why I would personally recommend them to you. I do love a bargain I'm actually a sucker for one and I like to do my research before choosing whatever I'm choosing so this is from a lot of research and scrolling websites to see what the deal is and price etc. You might want to jump ship from your subscription you may have or even if you are just starting out you might find this useful. I hope you do find it useful give it a thumbs up if you did so I know if you did and to do more when I have enough for more, This is personal opinion and no way am I paid or endorsed by anyone to write this I just wanted to share the good news so to speak.
V Collection 7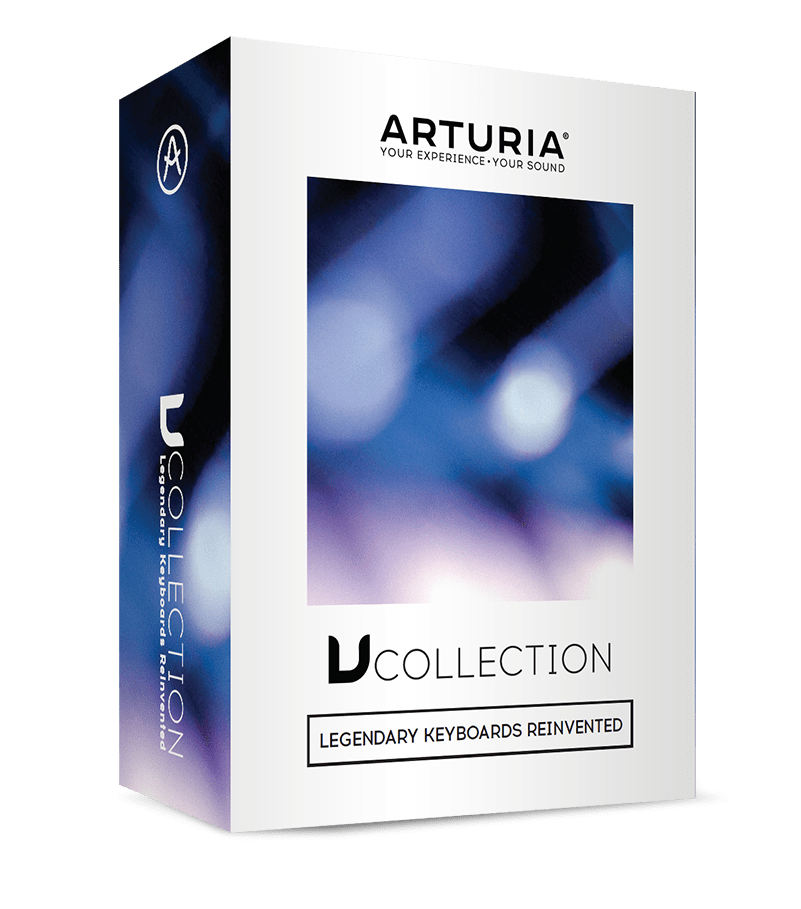 The V Collection by Arturia is my favourite synth's right now and what I first love about it is the price, it's a rent to own product that can be rented for $24.99 (£20.26) (22.77 Euros) a month for 20 months then it's yours to keep. It is one of the highest amounts for prices per month on Splice.com which is where you can rent it from but the quantity and quality you get is worth the price if you ask me. I use it on all my productions and suits best with vaporwave and prog rock but I have tested them on other genres and they worked quite well so I guess you can say it's a multi-genre synthesizer. It has not one not two not three but 10 analogue synthesizers and 4 digital synthesizers hence why they call it the collection and has everything you need to make tracks with such as keys, leads, bass, brass, organ, sequencer, pads and strings it also has extras like percussion and FXs which I yet haven't used but I will do one day when I find use of them not that they are not useful. The plugins are modelled on the best 70s and 80s synthesizers and cover the Moog to the Prophet 5 and Prophet VS, they all have lush and gritty sounds in there and you can get some really good melodic stuff out of it whilst getting some edgier tracks out of it too. You can never get bored of the sounds as there is plenty to choose from and if you know-how, some will even let you recreate sounds yourself but I don't know how to do this on this plugin at the moment having too much fun with the presets anyway. It is a circuit synthesizer so it has a motherboard interface (I think that's what they call it) and as I said it's confusing to use you might need a manual if you ain't experienced if you do want to create your own sounds. That's the only downside to this synthesizer it's tricky to create your own sounds with but the presets make up for that and it takes a little while to load the plugin up but apart from that it's great. What I also love about it as most of the synthesizers have built-in 16 step sequencer so at the flip of the button you can turn any of the sounds into a sequencer but each synthesizer has plenty of good sequencers to use but it's just more options. You can find more details, videos and try it out for 3 days before rent to owning at Splice.com.
https://splice.com/plugins/38716544-v-collection-7-vst-au-by-arturia
Mars Sample Packs
If you are looking for old skool analogue sounds like old drum kits and synths like the 808 and 909 both legendary drum kits be sure to check out Mars sample packs. It is a collection of old skool hardware that covers drums to synths and if you buy everything on the website you can get it for only 136.41 Euros (£121.41) or ($149.21) which is usually worth 1,295 Euros. It was cheaper when I first got it a couple of years ago and got it for something like £39.00 but I still think for 50 sample packs of one-shots with a staggering 46.5GB it's worth the money. I don't use the synths that much as they are ungroomed sounds that take work to manipulate into something good and you need something with the ability to use low and high pass filters to refine the sounds I use Magix's Independence a free sampler that can do that and more. The synths sound's at first sound horrendous and as I said before takes a bit of fiddling with the knobs to get decent sounds out of them, sort of like Serum just not in a synthesizer but sampler. The most useful stuff to me is the drum kits and is a collection of all the best drums kits from Roland, Lindrum, MPC 60 and Drumtrax and covers all you need to make your next drum pattern with. It also has a percussion sample pack from a famous drum machine which I always struggle to find as there are so many sample packs but I think it's by Roland but don't quote me on that. They are all welled sampled and after eq and compression it sounds good, I like to use the compression first in FL Studio to make the sound a bit clearer before compressing and eq it so there is a little work to do but not that much. They do sell just the drum kits sample packs you can get all of them on their site for 90.64 Euros (£80.68) or ($99.20) or you can buy them separately for 26.55 Euros (£18.38) ($22.60) but if you are going to buy multiple sample packs it's best to save up and get all of them or just the drum kits as you will save mega money by doing this.
Serum
If you want to make your own sounds for your projects then Serum is the answer. For those who don't know what Serum is it's a wavetable synthesizer that is ideal for the sound engineer who wants to create their own sounds. It is a digital plugin so not best for making analogue sounds but it is possible to do so. It has two oscillators and subfolders of wavetables to manipulate the sounds with, it also comes with built-in effects like reverb, delay, flanger, chorus and dimension expander to shape your sound to the desired effect. It's quite easy to use but I had to watch a few youtube videos to get me started but once I knew a few things it was easy to use and doesn't take that much time to make sounds. The price is good and can be rent to owned at splice.com for $9.99 a month (£8.13) or (9.19 Euros) for 19 months. It does have presets built-in as well and failing that you can buy add on's from all your favourite sample packs boutiques but it's always fun to be able to make up your own sounds with a few twists of the knobs. I'm still finding it hard to get them sweet sounds out of it and I personally think it works best with more edgier tracks but you might know something I don't so again don't quote me on that. I like the interface of it and makes it easy to use and can easily change things without too much trouble and also it is possible to build a step sequencer inside Serum for sequenced and arp sounds. The only downside is it's the most used synth in the music production world right now but as everyone's tastes are different you would be making different sounds from each other so I don't think that is too much of a problem.
https://splice.com/plugins/15493-serum-vst-au-by-xfer-records
Wave Plugin's
Waves.com is a great place to go shopping for effects plugins and has everything from reverb, taped effect, delay and flanger with all types of models and makers. I have always gone to this site and found a great deal it seems like they have always got a deal on. The usual price for a plugin is $29.99 (£23.60) or (32.58 Euros) but it does vary in price. I have bought I think 5 plugins in total over time from this site and I am happy with what they produce. The only downside to them is you have to load them from a dropdown window which if you lose interest and quit your DAW it doesn't save it and have to redo the effects the next time you open it back up which is annoying when it crashes, it's annoying anyway. I haven't personally done it as I have too many subscriptions already but you can rent to own their plugins for 24 months which starts from $.9.99 a month (£8.13) (9.19 Euros) and the higher the price the more plugins you get like the $9.99 a month one you get 3 plugins whist the $149 a month one you get 160 plugins so it's quite a lot but costly if you are poor like me if you want the higher one. You get some good Abbey Road plugins at Wave for the more vintage sound and I yet haven't got one but have a few presets on them which I like, it has many good plugins that were built on vintage gear so it's a good place to shop for vintage replica of old gear.
Izotope RX7
Weirdly enough this is another one of my favourites and is quite a useful tool when needed and is always good to have on hand just in case. The RX7 by Izotope is an audio repair kit and can be used to repair your audio from unwanted noises to de-essing. It has so many useful and easy to use features which can save your song or as I use it for samples from being canned due to bad quality of audio. It's especially good at cleaning up from a bad mic recording and with a few of the settings it comes out quite well though experimentation with settings is best advised. What I like most about it and is why it's one of my favourites it can make acapella's out of songs that have background music in so, to put it bluntly, you can take your favourite song from your favourite artist and remix it yourself. Now, this is hit and miss and the heavier the background instruments are the less of a better outcome you will get that's what I personally found though it does vary. Soul and slow jams and R'n'B works best something that hasn't got that many instruments in. The other factor is how it's going to come out is how the song was originally made and how it was laid out in the first place so this can be frustrating at times when trying to second guess and balance it all right. I'm still practising on all these issues but it's still a good tool that is better and cheaper than any other plugin that is trying to do the same thing. You can rent to own this plugin at Splice.com for $15.99 (£13.01) or (17.96 Euros) for 25 months then like the other plugins it's yours to keep, also they all come with a seven-day trial.
Ditto Music
Once you are done making your track you need a good music distributor and Ditto Music is what you are looking for. For unlimited distribution for one artist, it is £19.00 a year ($23.35) or (17.37 Euros.) This is a good price and beats competitors miles off by doing unlimited and for that price. I've only been with Ditto Music for a couple of years but I have been mostly happy with them, not too much of a deal but a couple of problems along the way but they were always friendly and sorted the problem quite fast. They distribute to all leading music platforms including Spotify, Apple Music, Itunes, Deezer, Google Play, Beatport (Though you need to pay an additional one-time fee to sell on Beatport) Vevo and Youtube and many more. It takes 2-3 weeks to get your music live and you get to choose what day it comes out so all the reins go to you. Also talking of leading it's 100% royalty-free so you keep all royalties just as long as you get rights to all of the sounds on your album if not your song could be taken down or at worst pay royalties off that sell so the money for that sale say for your Whitney Houston remix would go to wherever it goes to the estate or the managers and CEO's. Also which is a great feature I think is the free ISRC and UPC codes which most distributors ask for a fee which can be costly if like me you have multiple albums out. The ISRC and UPC codes are unique codes that identify each album with special codes and is essential for this digital world industry, you can't sell albums online without these codes so to have them for free is something I think most people would overlook but it saves a lot of money in the process.
Shoutca.st Radio Server
Shoutca.st not to be confused with Shoutcast is a good way to have your own radio station and has all the tools you need to start up your own online radio station. I've only been on there for under two months now but I still think it's a great and affordable tool that is on the internet. It has various prices and the most expensive is believe it or not £7.50 a month ($9.22) or (8.43 Euros) and you get 20GB Auto DJ Storage, unlimited bandwidth, unlimited listeners, Centova Cast v3 (which is what you need to run your radio station on) and 320KB/s Quality for good quality sounding streaming. It also has features like #nowplaying for integration to your twitter feed, TuneIn AIR Integration (To get more listeners) it also has your own player which you can integrate to any website and share the link too. You also can ask them to build your own app for free so you can be more on the go which I yet haven't done but am going to. It is easy to use and set up though I did have a problem at the beginning but I managed to fix it without any problems. You must have all rights to the songs you play on your radio station and it states they will ask you to remove the song if they do catch you but I think that is fair. I personally thought it was a good idea to start VOC Radio (it was actually the price that won me over) but I thought it was a great way to promote my music and try to gain new followers at the same time. It works out cheaper than paying to be on some of these online stations and blogs though granted the exposure ain't as good but it depends what you are looking for really. I myself just enjoy making tracks and is looking for fans and friends to talk to as sad as that might sound to some of you it's just a bit of fun really but I do take it seriously though.